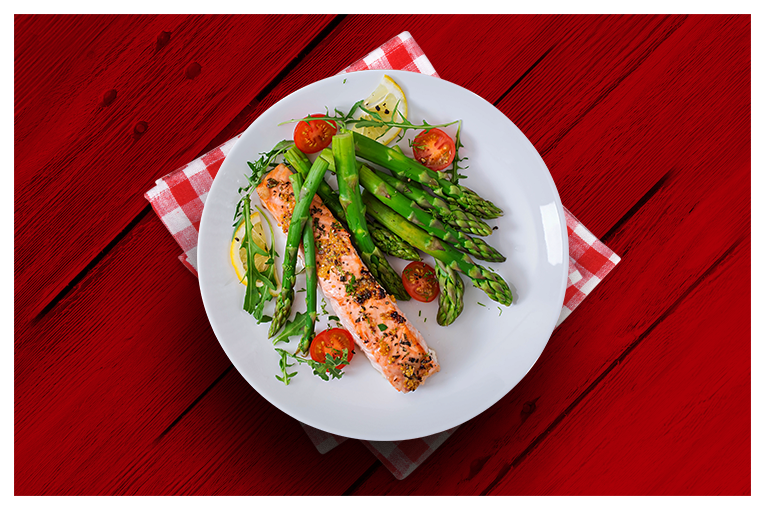 In the oven SalmonZade
Preparation:
Crush the garlic. Mix olive oil, lemon and garlic, and rub over the salmon. Rest the fish in the fridge for 1-1.5 hours. Set the oven to 180 degrees. Place the oiled paper in the baking tray. Place the salmon on the oily paper. Bake for 15-18 minutes in the oven controlled. Decorate the salmon with the appropriate greens asparagus, tomatoes and palates. Bon Appetit!
Ingredients:
2 pieces of filet salmon
1/2 teaspoon Zade olive oil
2 cloves garlic (battered)
2 tomatoes
Fresh greens
1 lemon juice
3-4 branch asparagus
Sign up for our e-newsletter, be informed about our new products and our content.